Getting TikTok famous isn't just for fun
A year ago I was hanging out with some friends at Everything Food Conference and we were just chatting away about social media strategies (as you do), when TikTok came up. I had heard of it and had seen some ads on Facebook but never really took it seriously. It's just for kids, right?
Well, that's what I thought but as it turns out, TikTok is the fastest growing app in the world right now. TikTok is attracting the young and old and becoming so much more than a lip-syncing app.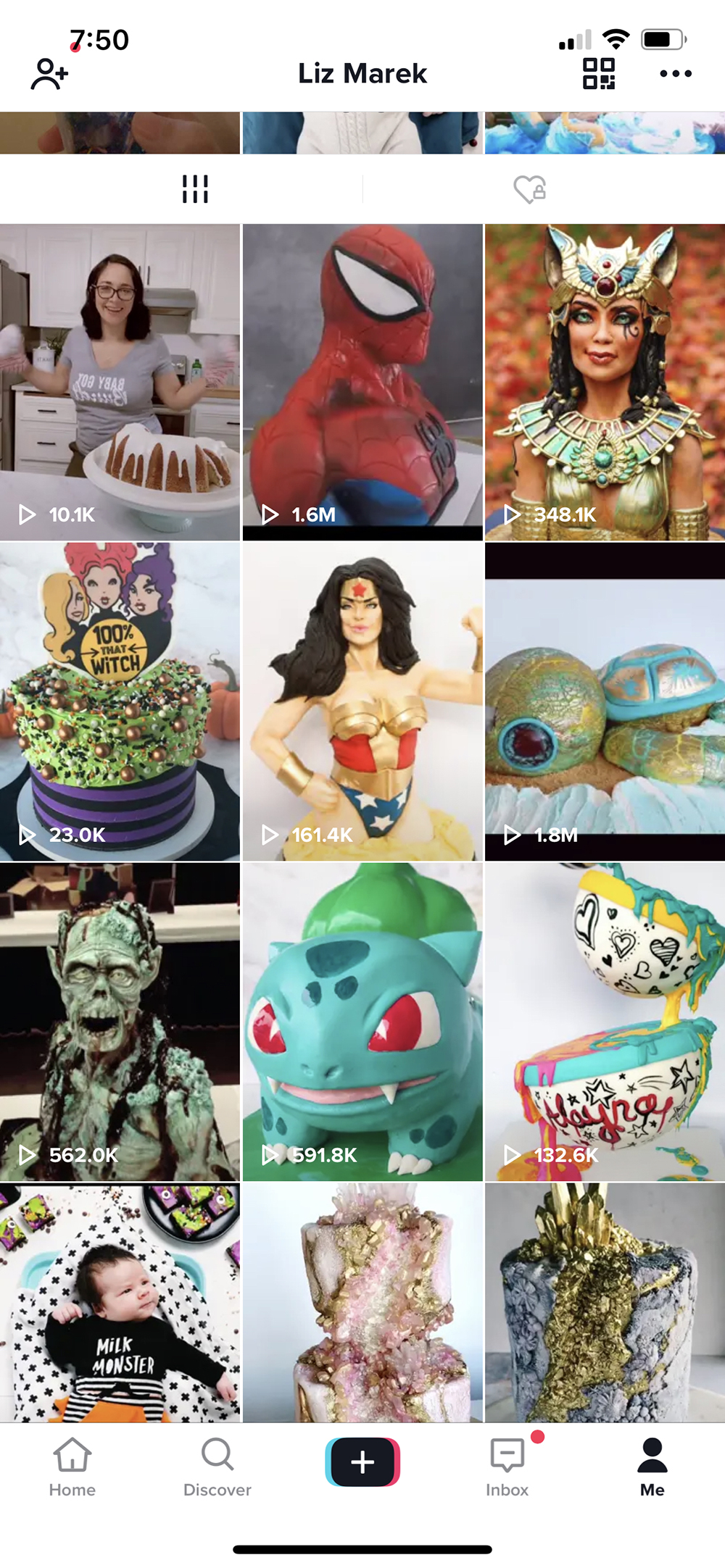 When I first joined TikTok in April of 2019, there were hardly any bakers or food bloggers like me on the app. Now, there are TONS. People are getting sick of not being able to reach anyone through Facebook and Instagram and are desperate to go wherever the algorithm still works.
And I don't blame them. Since joining in April 2019, I have posted 52 videos (mostly repurposed Instagram videos re-cut to trending TikTok songs) and have gained almost 100,000 followers. That's a lot of ROI for very little effort. Many of my videos have hit over 1 million views simply because of how the algorithm works. You don't need a lot of followers to go viral on TikTok, you just need to make something that entertains or surprises the viewer. No dancing required.
But what's the point? Why even bother if everyone on TikTok is just kids?
Well, the truth is, there are a whole lot of older people on TikTok and every day that number just grows and grows.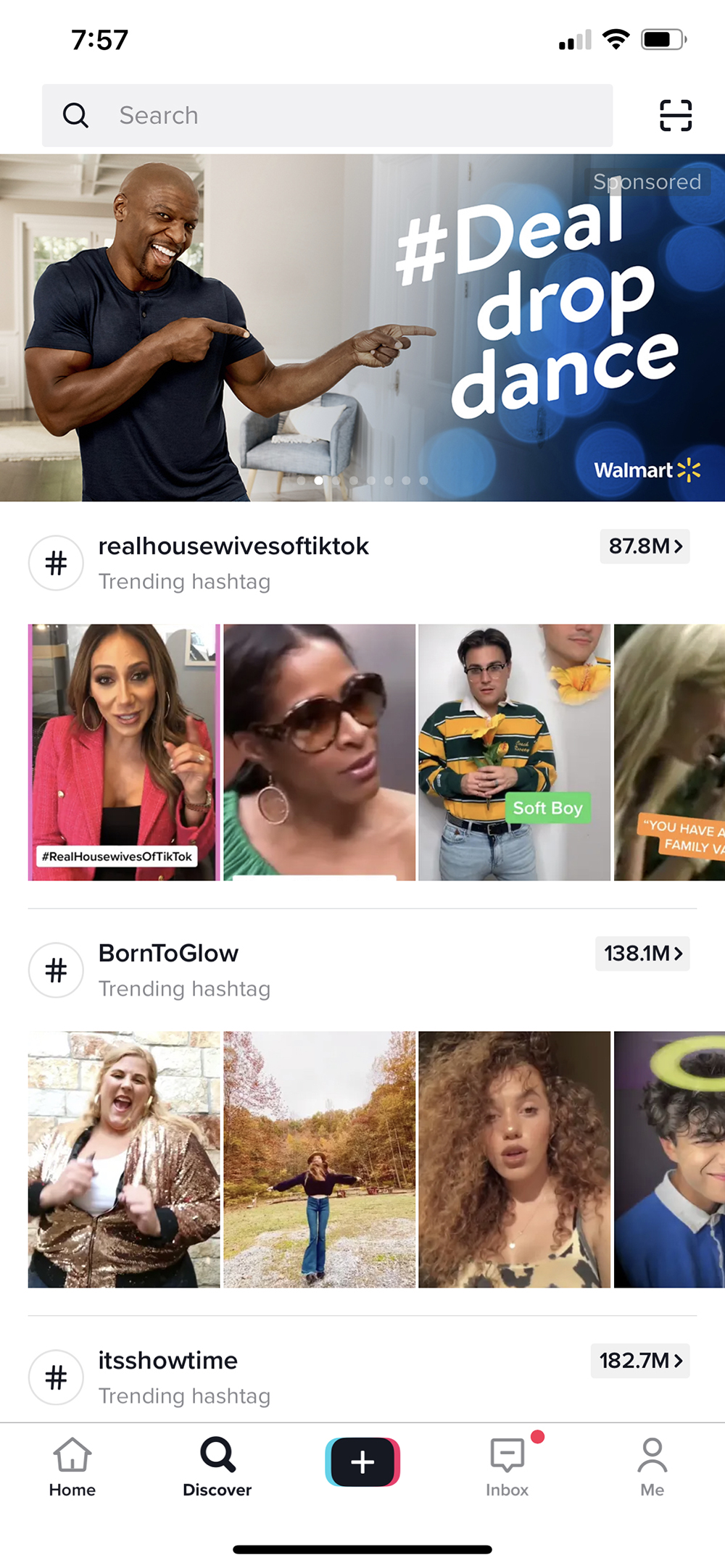 Who Made TikTok?
TikTok is a Chinese iOS and Android social media video app for creating and sharing short lip-sync, comedy, and talent videos. The app was launched in 2017 by Chinese developer ByteDance, for markets outside of China.
The app combined with musical.ly in 2018 and soon people who have gained stardom through apps like Vine adopted the new app and platform.
TikTok was the most downloaded app of the year and has over 800 million subscribers worldwide. That's a HUGE audience. Users love lip-syncing to popular songs, re-creating trending dance routines and posting their take on TikTok trends which can come and go within days.
How Do You Get TikTok Famous?
There are a lot of ways to get TikTok famous. The great thing is that your content doesn't need to be super curated, edited and perfect to do well. In fact, some of the best content is off the cuff and very Raw. Although there are plenty of highly edited makeup artists, dance routines and sketches, it's not required.
Here's a breakdown of how TikTok distributes your content and how people see it.
You make a video either by uploading your own fully edited video or you can upload multiple clips and set them to music manually on the app
People react best to TikToks that build up to a surprising ending.
Post your TikTok using trending sounds and hashtags for the best results.
Your video shows up on the ForYou page which is TikToks way of seeing who will like your content. Everyone is on someone's ForYou page, whether your content resonates with them determines how many more ForYou pages you show up on.
When someone comments, likes, shares, follows or watches your video all the way through, TikTok puts that video on other people's ForYou page.
Try to post regularly so that you stay fresh in your follower's feed.
Keep your content on brand. People who post the same style of video over and over that do well with their audience see the most growth.
flakeysalt is a great example of a foodie taking off on TikTok. He does very quick cooking videos from the perspective of a professional chef. I happened to see his first video come up on my ForYou page and I liked and followed him. Since then, he's posted 16 more videos and gained 678 thousand followers!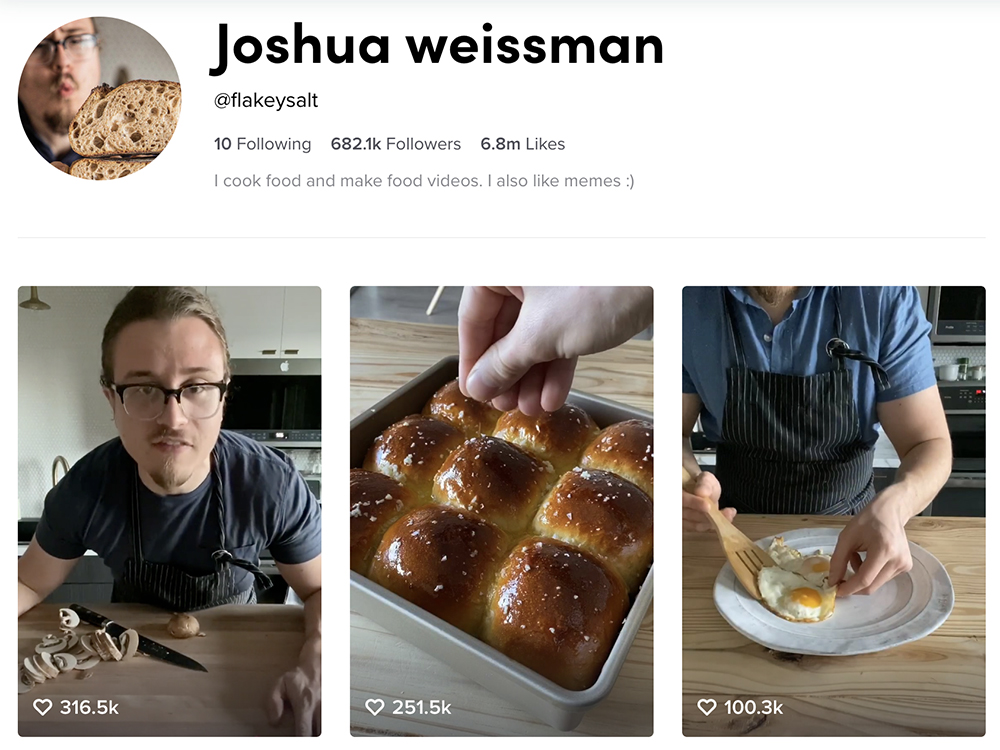 How Do People Make Money Off TikTok?
Once you have established your audience, you can start making money. You can get brand deals with companies who like your feed and pay you to promote products. Similar to Instagram influencers. Charlidamelio has over 4 million fans and recently announced she'd be hosting a meet and greet and will do a TikTok dance with you for a $100 fee.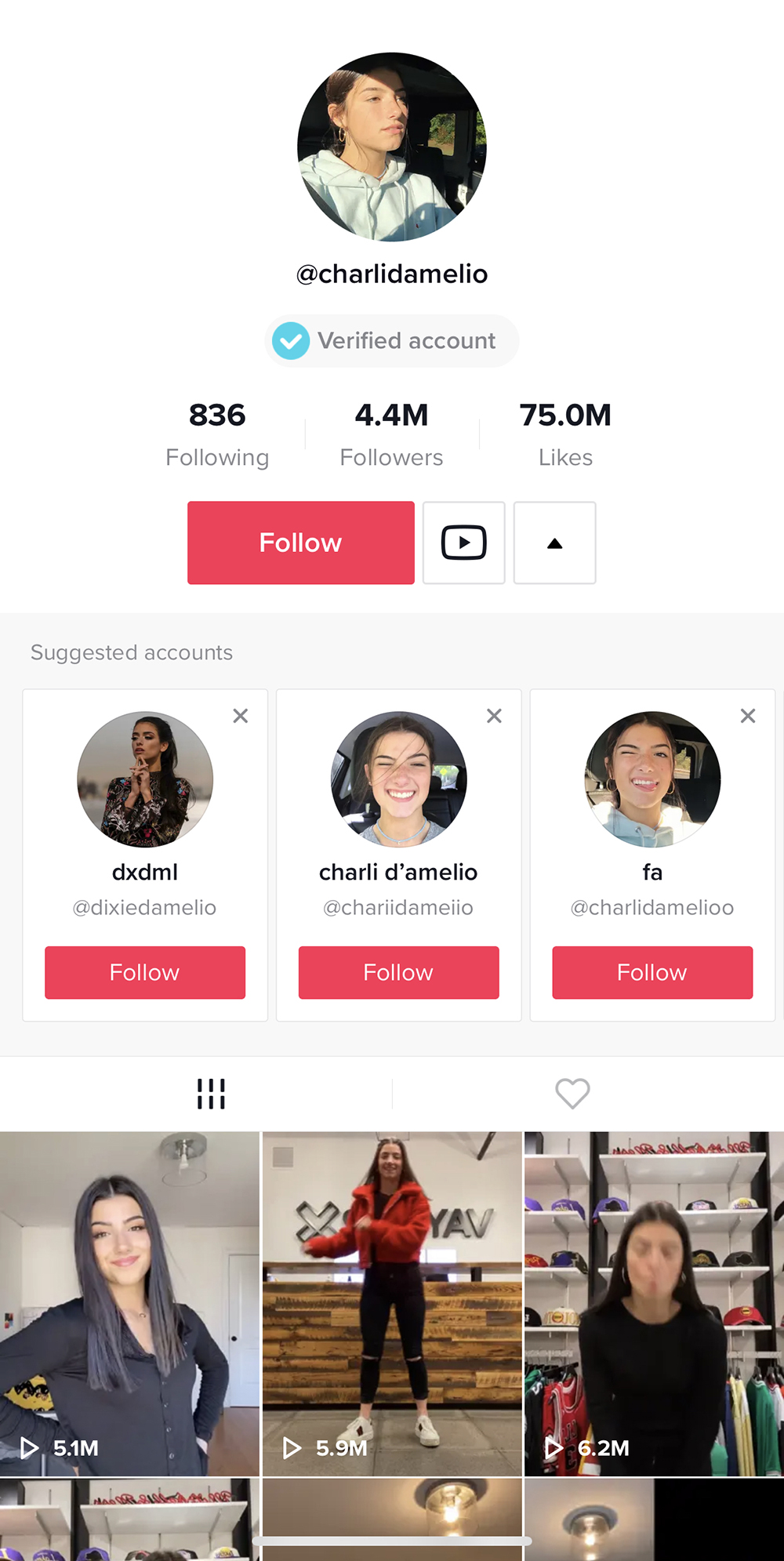 At the age of 13, Danielle Cohn became one of the most popular creators on Musical.ly, the American version of TikTok, before the two merged last year. Cohn, now 15, was the subject of much anger and concern earlier this month after she produced a video saying she was married to her 16-year-old boyfriend, fellow influencer Mikey Tua, and pregnant with his child.  Cohn later revealed that the video was just a joke for attention, but it has helped to bring more followers to her YouTube channel and Instagram account.
TikTokers can also go LIVE with their audience and promote selling their merchandise or promoting their YouTube channel. Viewers have the option to send "gifts" during LIVE broadcasts. These gifts represent real money that the broadcaster can then redeem.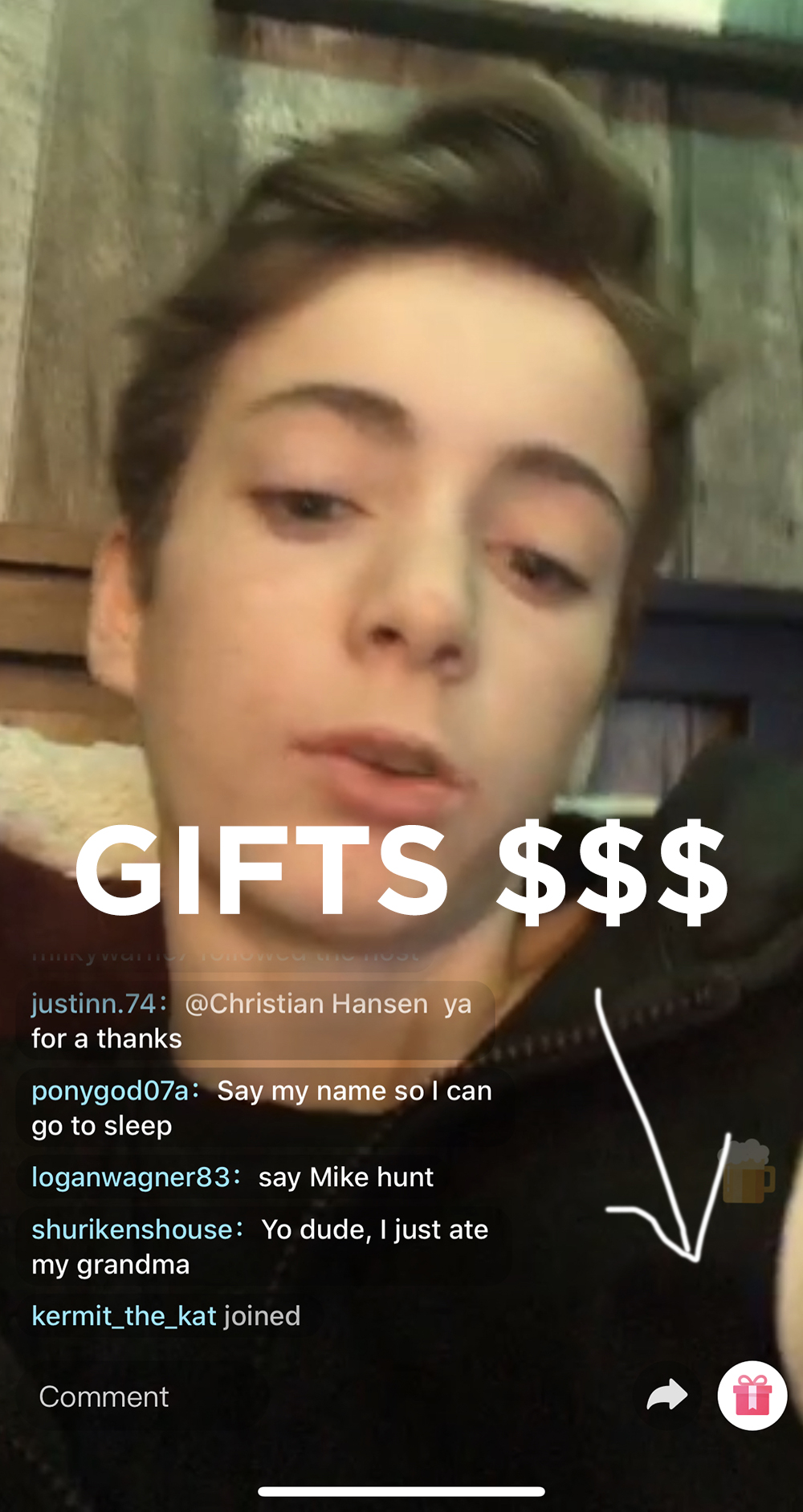 Recently TikTok launched TikTok Marketplace which pairs up brands with popular creators. As of right now, it's invitation-only but I'm sure that will change soon as more and more brands and popular celebrities make their way to the platform.
So even though you don't make ad money in the same way as other platforms, there are still ways to get paid for your efforts. I plan to go LIVE when I hit 100k and test out these theories and will report back.
In the meantime, I'm continuing to grow my audience and trust that its not wasted effort to be in front of 800 million users.
*Note: I am no social media expert or TikTok expert, just a business owner and total TikTok addict.
How To Get Started On TikTok
Step 1 – download the app and set up an account. You don't have to make any content, just look around. Check out videos on the discovery page. Search # relevant to your business and see what others are posting.
Step 2 – Make sure you like and follow people in your niche so that you'll see more of what you're interested in. Leave a comment on creators you like and they might follow you back.
Step 3 – Consider posting content you already have from other social media platforms to TikTok and just see how it goes! My first video had hundreds of thousands of views and I had ZERO followers!