Traveling with kids can be so hard but so worth it
I'm not sure I ever thought about traveling with kids before I had kids. From the outside looking in, it seemed very stressful. I think I kind of assumed you only traveled with your kids if you where forced to for a wedding or a funeral. Why would you choose to bring your kid on a plane when it's so obviously painful for everyone involved?
When we had our daughter in 2014, I really had no inclination that we would become one of those "traveling families". To be honest, I had never traveled all that much in my life before I had a kid so I didn't think more traveling would be happening soon, especially after having a kid.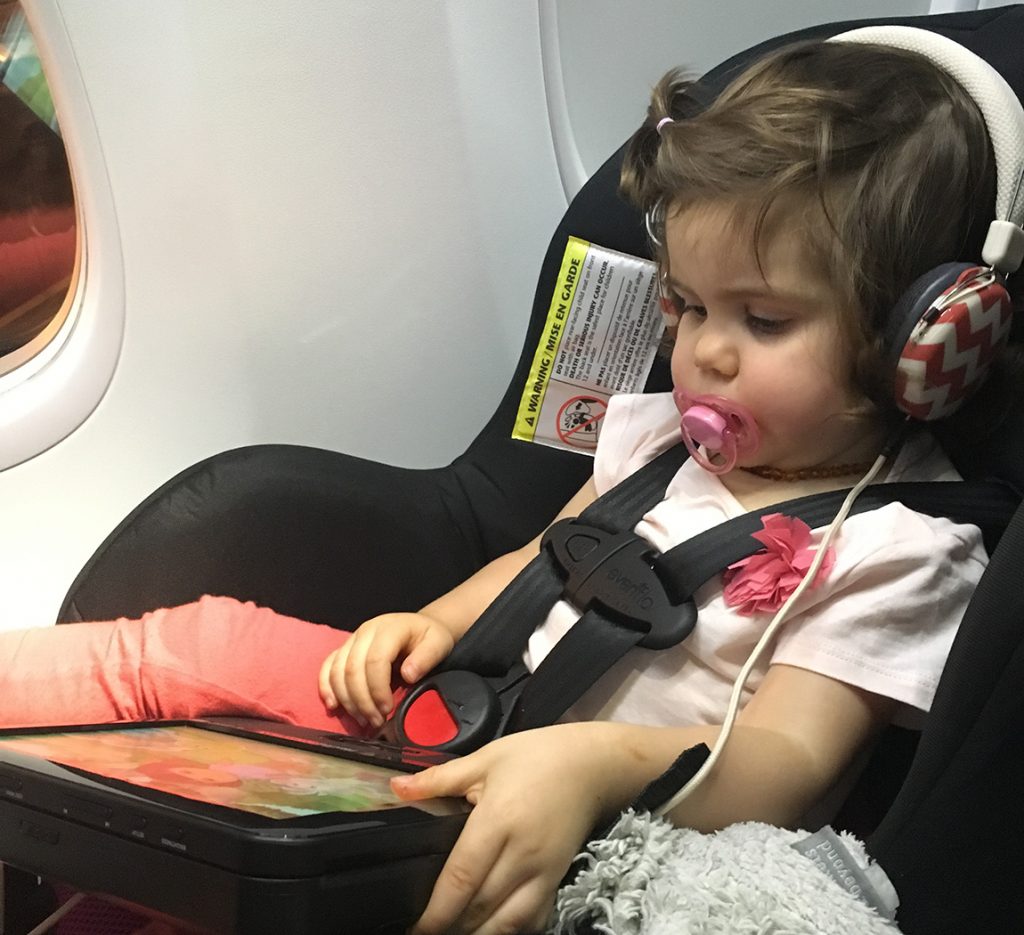 I mean… they say after you have kids it gets HARDER to travel right?
Well life had other ideas for me. Because right around the time I become pregnant after 5 long years of going through infertility and IVF with my husband dan, I went to my first cake show in Austin, Tx. I was so excited to finally meet so many of the cake people I knew so well online. They even threw me a surprise baby shower! It was amazing.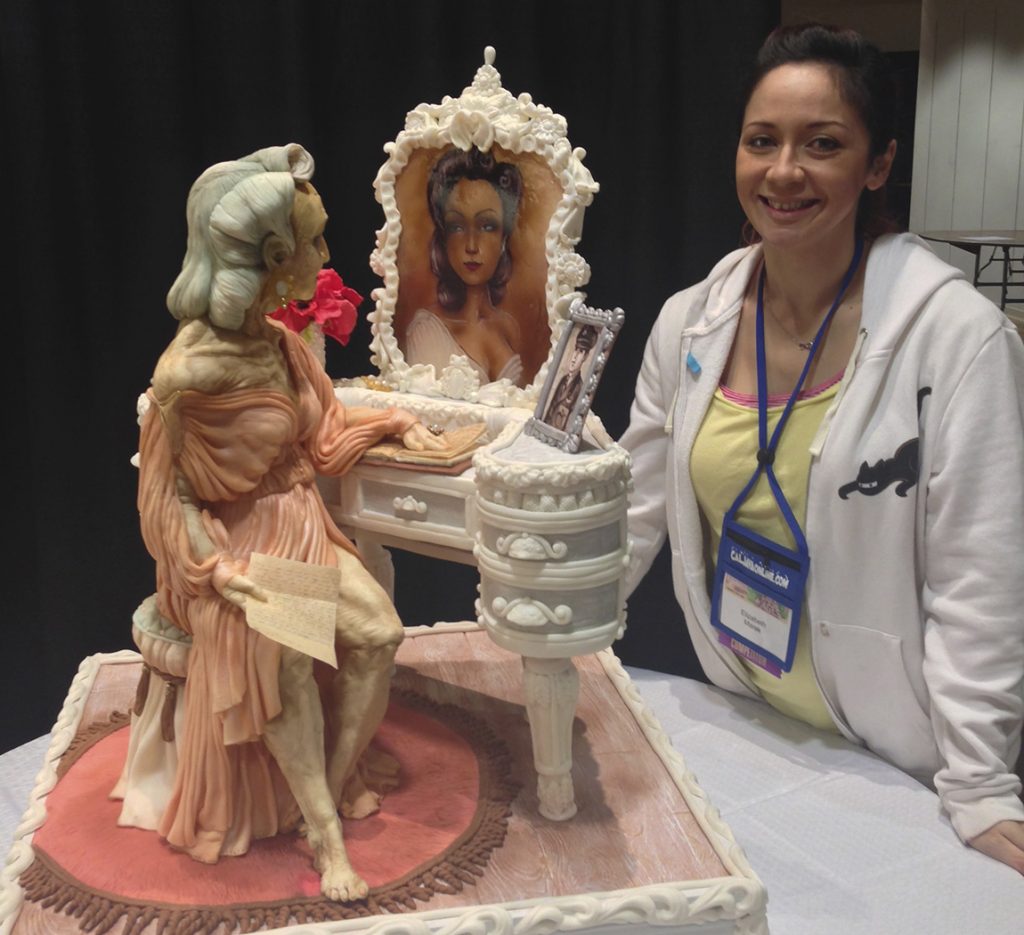 This was not only my first cake show but it was also my first cake competition. I had NO idea what I was doing but I was having a great time! Needless to say, I did not expect to place at all, let alone win first place… or best in show… like what the heck. But I did! I wasn't even AT the cake show to accept the award because I didn't realize awards where given out on the last day after the show and I was already on a plane headed home.
They told me I would have to slow down when the baby came
So apparently I love to compete because after I won that cake show I was addicted to competing in ALL THE SHOWS. But then of course, our daughter is born and I get all the messages and emails "you're going to have to slow down now". One thing about me is that I HATE being told what I can and cannot do. I don't know why. Maybe it's a weakness, maybe its a strength. To be determined lol. But I remember thinking "OH YEA? We'll see about that!"
And then I collapsed into a 7 week sleep deprived coma of delirium. What? Did you think I was super human or something?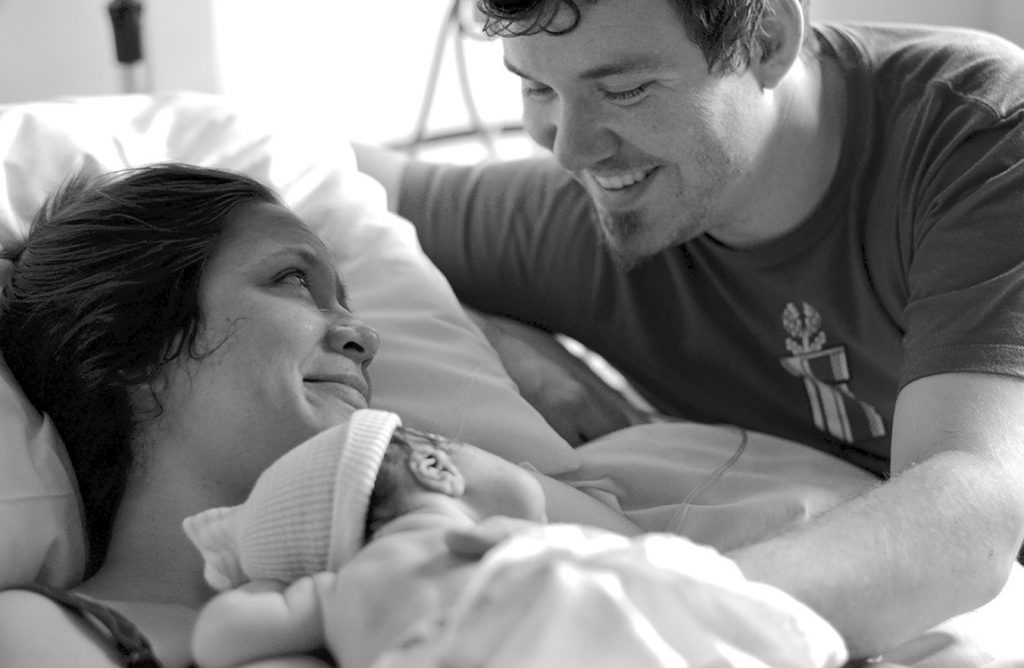 Yes there was a period of time where we had to figure out all the things and just learn to be a family of three. And honestly, it was a great thing. That time together just learning and how to be us. It went by so fast but soooooo slow.
I literally remember thinking omg I cannot take this any longer. I need sleep! And then miraculously, like she knew I had hit my wits end… Avalon started sleeping. A lot. She became one of those sleep for 12 hours straight, should I wake them because I think they might be dead, or should I just take a nap kind of babies.
So I started working and making cakes again and in the back of my head… thinking of the next time I could compete again!
Duff Goldman came calling
Then something crazy happened, I got invited to compete on a cake show called "Duff till Dawn" on the Food Network. Now… for most cake peeps, your first FN appearance is LEGIT. I had to say yes… little problem. My daughter was only 5 months old! Slight snafu. But I couldn't say no!
So I bought my best friend a plane ticket and made her go with me. Ok so that's not the most practical thing in the world but Dan was still working full-time, I was still breast-feeding and there was no way I could go three days without my baby girl! So we packed it all up and traveled to LA together!
Avalon did great! She slept on the plane (short flight from Oregon) and I breast fed her on the way up and down so her ears wouldn't hurt. Thankfully, she slept in the car. She basically just slept. That's kinda what babies do.
And you know what? We freaking won! My best friend was amazing! She held Avalon for hours in the back of a movie studio and literally was the best most supportive person ever. I could not have done it without her.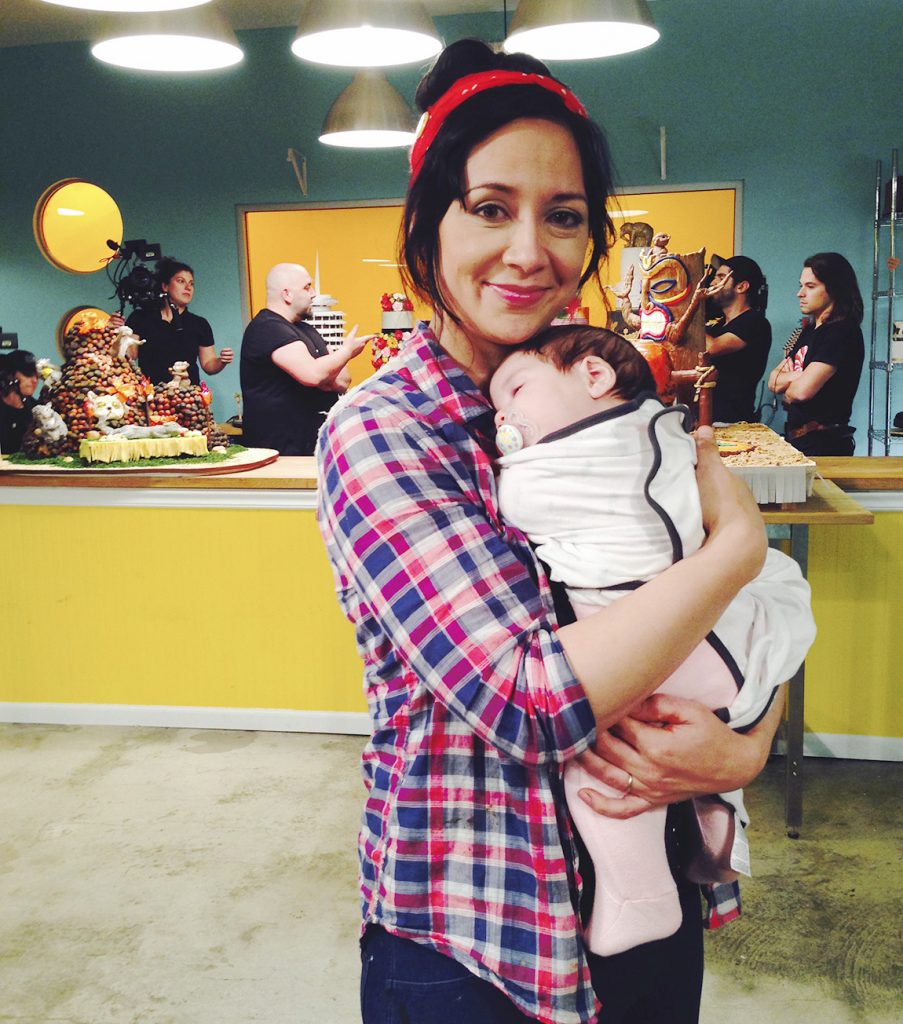 The travel bug hits
So once I realized I could travel with Avalon, I sort of made this pact within myself that I would take her wherever I went. If I flew somewhere to compete, she would go with me. I was getting invited to start teaching so there would be times I would have to be away from her so I would ask close friends to help babysit and there where plenty of volunteers! She is one well-loved baby by the cake community. They where with me through the entire IVF process and even helped raise money through a GofundMe for the medical expenses. When she was born, it was like she had gained a hundred aunties all over the world instantly.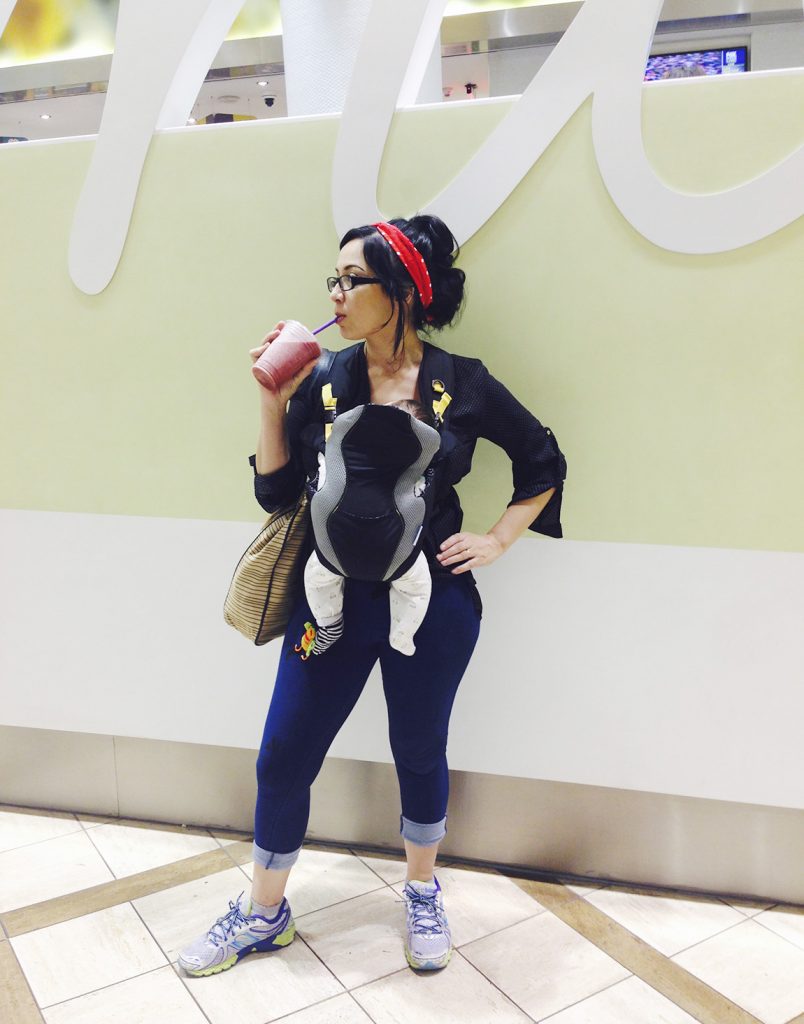 But just traveling with Avalon wasn't enough, we where missing Daddy too! So in 2016 we really started traveling a lot. Cake shows, teaching gigs even other countries! In one year we visited Australia, Canada, New Zealand, Ireland, the UK and a dozen places within the US.
It really was a lot easier to travel with Dan because as Avalon grew older, she was sleeping less and on longer flights it was nice to have someone to take turns entertaining her. Between the two of us we really become experts!
How to travel with kids
Ok so what did we learn? A whole lot! These are the top things we learned about traveling with kids and how to make it as smooth as possible. I'm sure that a lot of these things don't apply to all kids and I think we got lucky with our kid, she's naturally adventurous and because we started traveling with her so young, it never seemed weird or stressful for her.
Bring ALL THE SNACKS. This might sound like a no-brainer but kids cannot deal with hunger and they cannot deal with foods that are not familiar. Do not make the mistake of thinking you'll just pick up something quick at the airport. You'll end up getting delayed, your kid will be starving and they will refuse to eat that weird cookie the flight attendant brings you. Drinks, crackers, those food squeezers, whatever they want.
Don't over dress your baby on flights. As an adult who flies often, I can attest to how hot and cold you can get while traveling. There was once a flight where Avalon was crying and crying and could not be consoled and we where at our wits end. I finally realized her cheeks where pretty hot and we took off her onesie. Just a onesie, not even a jacket and she immediately stopped crying. Now I'm not saying don't keep your kid warm, bring layers for sure but if they are upset on a plane and they aren't hungry, maybe they're hot!
Screens where meant for airplanes. I know screen time is not something we want our kids to have a lot of but come on, you cannot expect your kid to sit for more than an hour with nothing to do but color. Attention spans are limited but my kid would watch RIO over and over or Finding Nemo and we could all travel in peace. Don't forget to download the movies or games to your ipad or phone ahead of time in case you don't have internet later.
Bring your own car seat and while you're at it, invest in a carseat travel cart. Leave the stroller at home. Here's why, strollers are SO big and cumbersome and chances are you already have other luggage to deal with. With the carseat cart your kid can ride comfortably in their carseat in the airport, have a nice chair to sleep in on the plane (when they are too big to be in your lap) and it folds up so small it fits in the overhead compartment. We went through three of these during our travel and was invaluable! Plus Avalon loved riding in her special seat.

Rent a car. This might be a no-brainer but if you're traveling with a small kid, they need a place to sit and you can't exactly put them in your lap in an UBER. If you reserve your car ahead of time then you can get a better deal then going through the airport.
The bottle dilemma. Sometimes while on a plane, we would need to give Avalon a bottle (after she stopped breast feeding) and she would not drink cold formula. So a little trick Dan learned, he would ask the fight attendant for a cup of hot water. He would mix the hot water with bottled water and then mix the formula. Voila, nice warm formula. This trick also works when you're at Hotels overseas that don't have microwaves!
Bring a treat like a sucker for your kid on the descent and ascent to help with their ears popping. If you give it to them before it starts hurting they probably wont even notice.
Speaking of hotels…
What about when you actually get to your destination? It's all happy fun and games right? Well… not always. Especially when you're visiting other countries. Things can get tricky when it comes to sleep schedules, food and weather. When we went to the UK for the first time, we stayed in a tiny hotel room with no microwave and no food shops nearby. LUCKILY the lobby had some instant cereal mix which Avalon had never had before but actually really liked so she ate that happily until we could find some food for her the next day.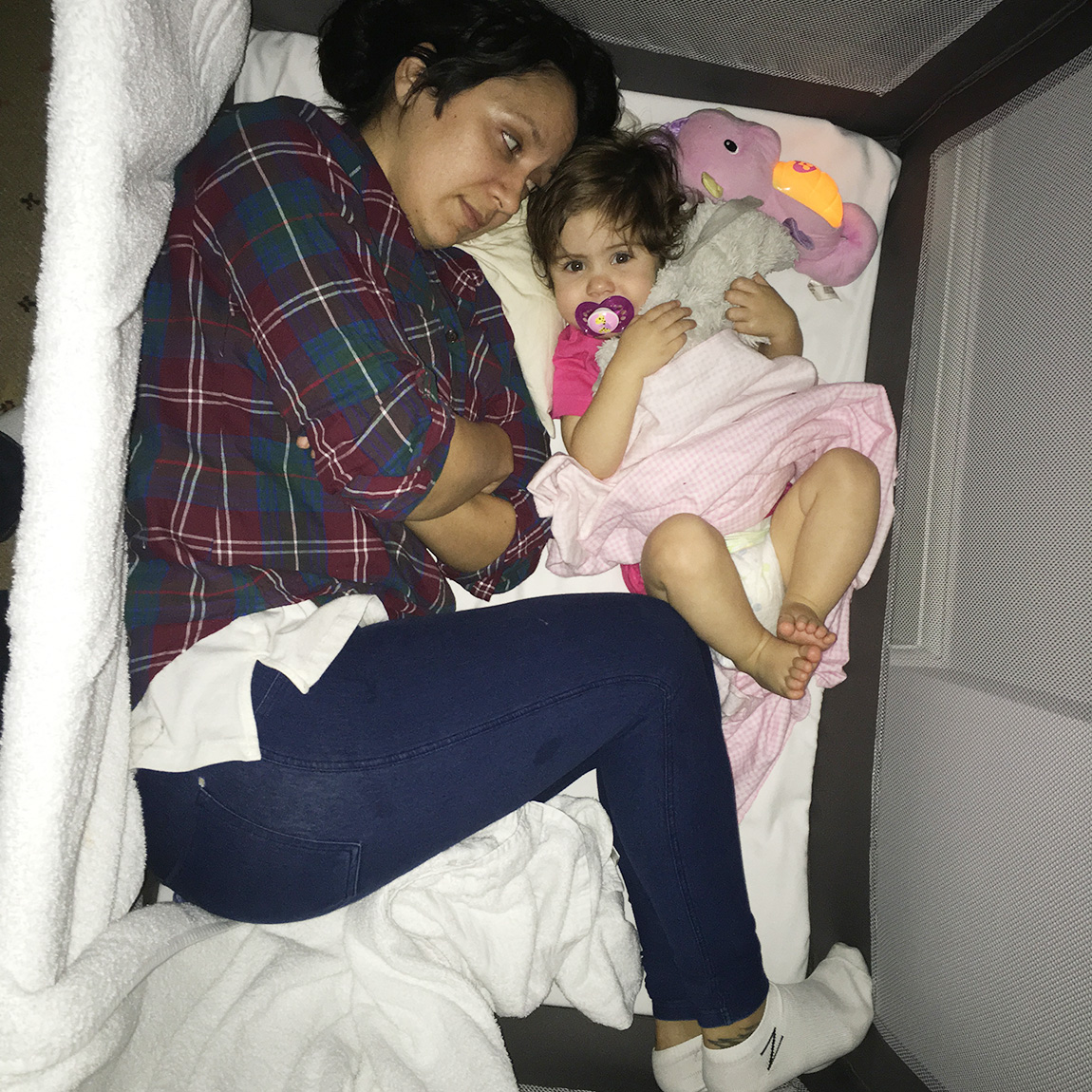 Don't always assume you can buy the food you need when you arrive. If possible, pack the foods your kid likes to eat in your carry on. If they end up finding food they do like then great! But if you can't it can be pretty miserable. We packed things like crackers, noodle cups, and food squeezers. Things that didn't have to be refrigerated.
Bring your kid their own blanket and pillow. We didn't think of doing this the first time and the hotel only had giant blankets for the beds. Check ahead of time to make sure they have cots or travel cribs available or bring your own but we like to travel pretty light.
Don't forget a few bath toys, a comfort animal to sleep with and some small toys that can fit in your purse that you can easily take out during down time and put away. Especially since bath time might be in the hotel sink.

Consider a sound machine. I don't know about you but I have a hard time sleeping in new places and even a harder time when there are time changes. Same with kids. We learned early on that white noise helped Avalon sleep. We downloaded an app that she STILL uses to this day. She uses it at home and when we are traveling and it helps her drift off no matter where we are.
Planning things to do when you get there
So what about when you actually start doing the fun things when you get there? The downside of traveling with kids is that you really can't do as much as you would usually do without one because they get tired, they get hungry, they need naps and they get over stimulated. That doesn't mean you can't have a great time! You just have to be strategic.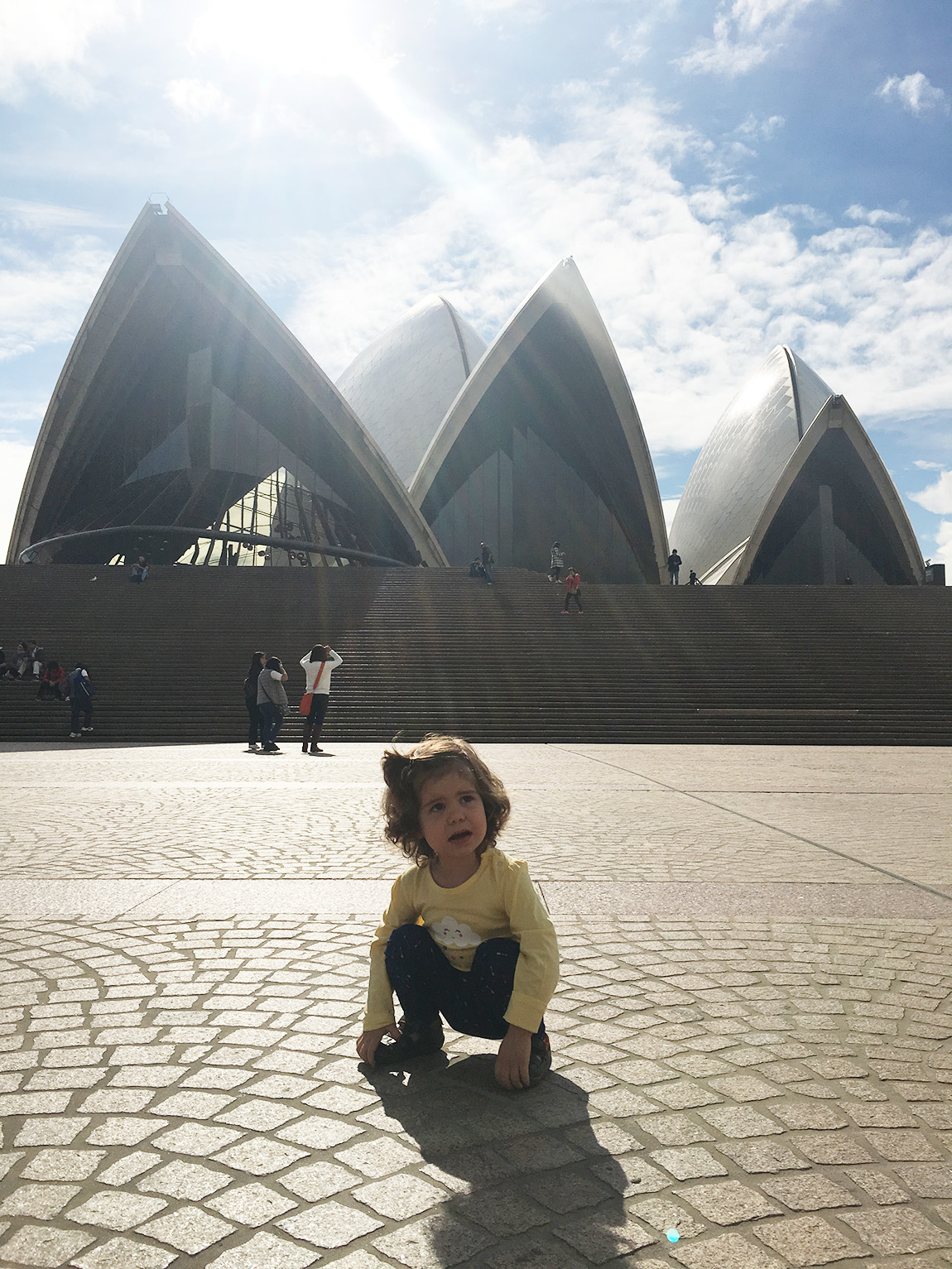 Now I was usually working or teaching when Dan would go off and do some fun things with Avalon so I asked him what his top tips where for traveling during the day.
Only plan one thing. If you try to do too much, your kid will most likely get too tired and cranky. I would plan on waking up, eating breakfast and taking it kind of easy in the morning then plan to drive to wherever we where going that day so that she could get her nap in on the way and arrive refreshed. I never would plan on driving somewhere that was further than an hour away. If the drive wasn't far we would nap before leaving.
Bring a car charger or external power source for your phone because sometimes you'll be driving for a while and the GPS will really drain your battery. You don't want to be stranded in an area you don't know without a map!
Did I mention leave the stroller at home? Let your kid walk around? Yes they will get tired. Yes you might have to carry them at points but they will see so much more and remember so much more if you let them run and jump and see everything right in front of them.

Bring a change of clothes (or two), diapers, food, snacks, water and a change of shoes in a backpack just in case life happens and you need to do a quick change.
Keep it short. Plan out your trip, do a couple of fun things then head home. Chances are your kid will need another nap on the way back and if you get home too late they might not be able to wake up, eat dinner and get back to bed and it can mess up the sleep schedule.
So that's it! I know it's a lot of stuff and half of it you may not ever need but if you got just one tip out of this list that was helpful then yay! Just one more thing…
Don't let anyone tell you it's not worth it to travel with kids
It never occurred to me that some people think that it should actually be against the law to have kids on planes. This conversation randomly came up on a fb post about Avalon crying and a lady giving Dan a dirty look as he rocked her to sleep in his arms at the back of the plan next to the bathrooms.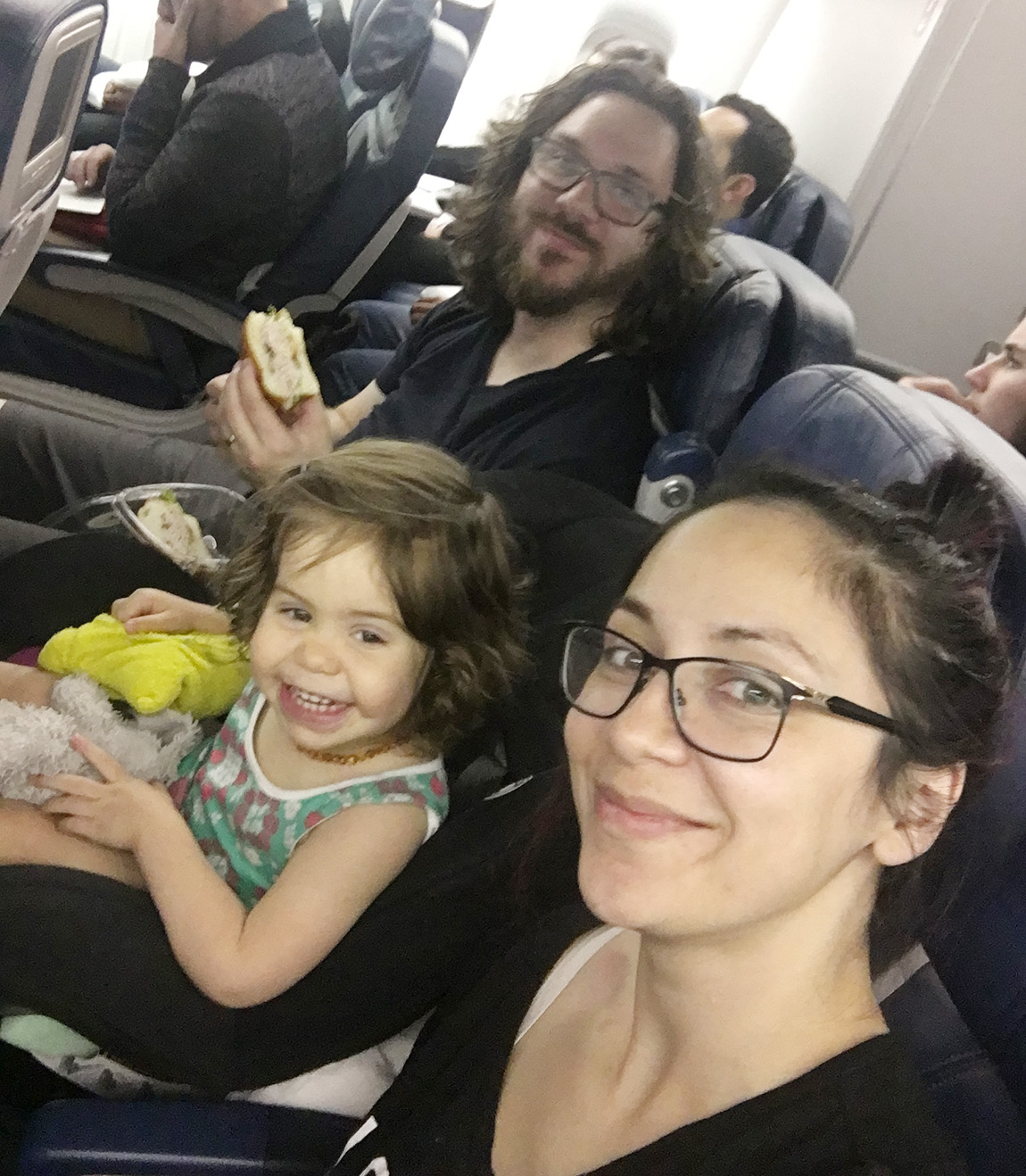 I get it, kids are super annoying and sometimes they just cry! But that's life! Kids are humans. But guess what? They have every right to be on that plane as an adult. Don't let anyone make you feel embarrassed or less than amazing for doing the best you can to make your kid comfortable. And don't let the fear of judgmental jerks keep you from experiencing the adventures your heart desires!
Secondly, just because your kids are so young they might not remember every detail of the trip, that doesn't mean it's not worth it to take them! Avalon was only THREE when we took her to Hawaii. My Dad just had a cancer scare and I had just won Halloween wars and I had planned on taking him there as a surprise after the season aired but that was a year away.
We decided not to wait and just go. You never know what's coming in life and I didn't want to have any regrets. We spent ten glorious days in Maui and it was AMAZING.
We rented a house because we didn't want to be stuck in a stuffy and commercialized hotel AND it was way way cheaper. Most days we went hiking or exploring beaches and didn't do many touristy things except a luau and some shopping.
We drove the road to Hana and no one got car sick! We saw incredible views, waterfalls, old churches and felt completely connected with the earth and nature in a way that I have never experienced since.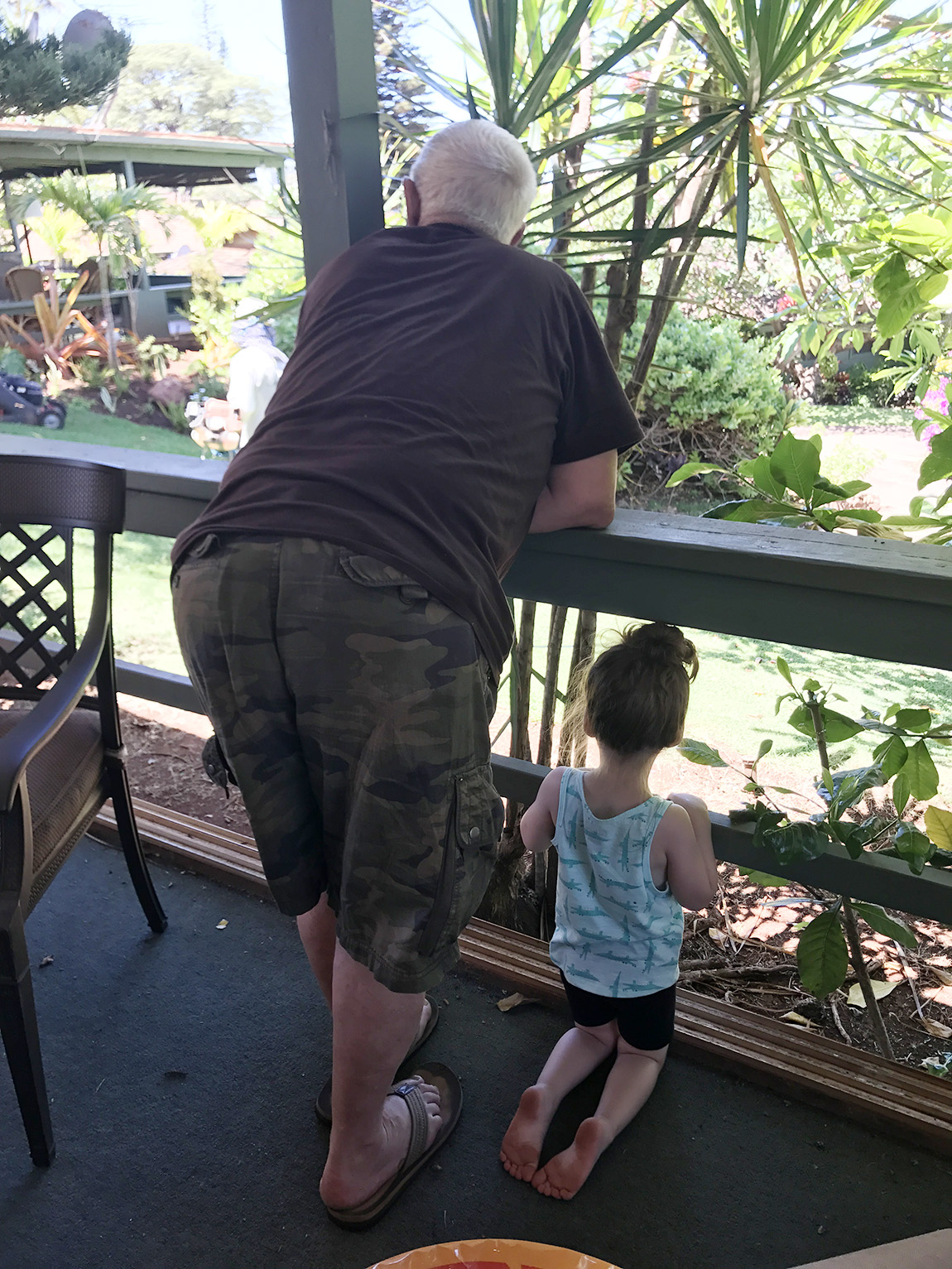 And you know what? Avalon remembers EVERYTHING. She still talks about the turtles she saw in the ocean and she asks to go to the beach like Hawaii is just down the road. She see's the photos on my screen saver and she points out things she loved and still remembers. I think she get's part of her adventurous personality because of all the traveling she's done ever since she was a baby. I hope she never ever loses her love of traveling and exploring the world.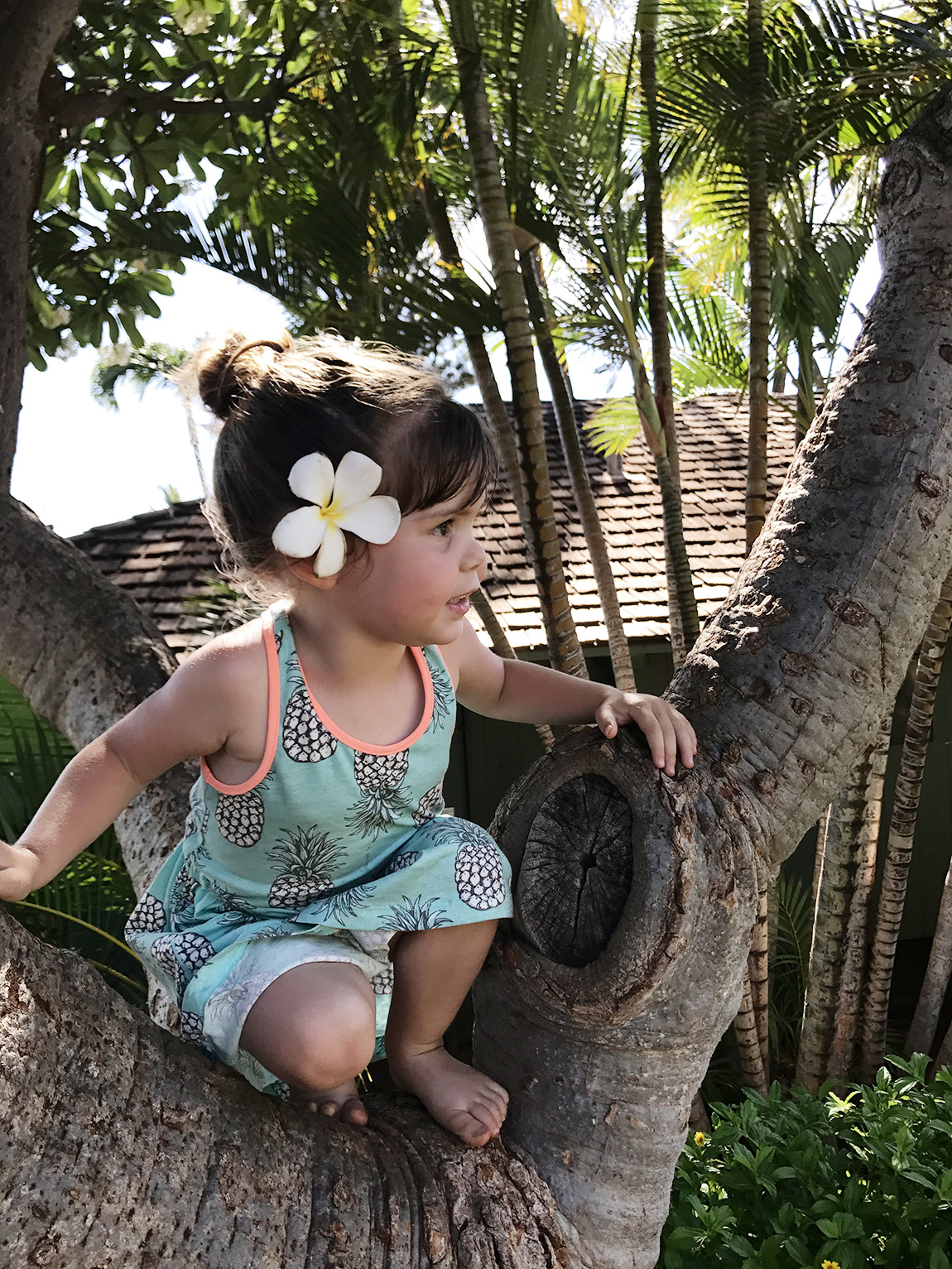 What about you? What are your tips and tricks for traveling with kids? Post them in the comments below!